Best TV Mounting Service in Kennesaw, Ga
Transform your living space with our top-notch TV mounting service in Kennesaw Ga. From expert wall mounting to concealing wires, our team delivers a clean and visually pleasing installation. – contact us now!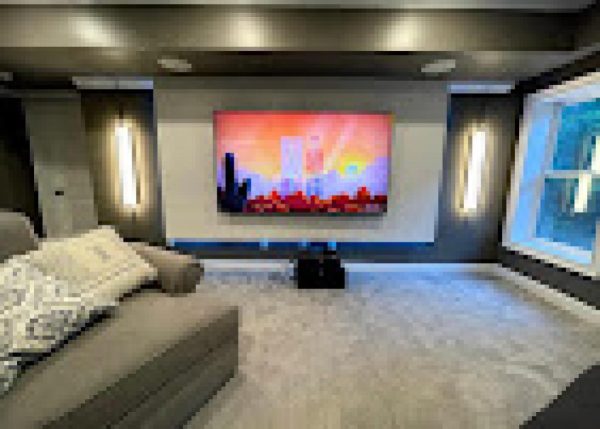 Elevate Your Entertainment: Premier TV Mounting Services in Kennesaw, GA by The TV Mount Men
Are you ready to transform your living space into an exquisite entertainment haven? Look no further than The TV Mount Men – your trusted partners in delivering top-notch TV mounting solutions in Kennesaw, GA. With our licensed and bonded expertise, coupled with a commitment to excellence, we bring the magic of cinema right to your home. Our services are backed by a rock-solid 5-year warranty, ensuring your peace of mind. Don't wait to elevate your viewing experience – call us today at 678-870-8890 and embark on a journey of unparalleled satisfaction!
 Unveiling a World of Entertainment Luxury
Imagine a realm where your TV seamlessly adorns your wall, cables vanish from sight, and the angles are perfectly aligned for the ultimate viewing pleasure. The TV Mount Men is your gateway to this luxurious world, where the magic of entertainment takes center stage.
The TV Mount Men Difference
 Licensed, Bonded, and Trusted
When it comes to entrusting your precious TV to professionals, security is paramount. Our team at The TV Mount Men is fully licensed and bonded, providing you with the confidence that your TV is in the hands of experts. With years of experience in the industry, we have honed our skills to perfection, ensuring a flawless installation process.
Elevating Aesthetics with Precision
We understand that your TV is not just a device; it's a centerpiece that adds character to your living space. Our skilled technicians are masters in the art of precision, meticulously aligning your TV for an optimal viewing experience. Every angle, every detail is attended to with utmost care, guaranteeing that your TV not only functions flawlessly but also elevates the aesthetics of your room.
 Impeccable Cable Management
Say goodbye to the unsightly tangle of cables that often plagues entertainment setups. Our cable management expertise ensures that your TV setup remains clutter-free, contributing to the visual charm of your space. The result? An elegant, modern setup that's as pleasing to the eye as it is to your senses.
 Unmatched 5-Year Warranty
We take pride in the quality of our work, which is why every TV mounting service we provide is backed by a robust 5-year warranty. Our commitment to excellence goes beyond installation; it extends to ensuring that your TV performs flawlessly for years to come. With The TV Mount Men, your investment is safeguarded, and your peace of mind is our priority.
Experience the Future of Home Entertainment
At The TV Mount Men, we believe that home entertainment is a blend of technology and art. With every installation, we strive to create a masterpiece that brings the magic of the cinema into the comfort of your home. Our services cater to a wide range of TV sizes and models, ensuring that your vision of a perfect home theater becomes a reality.
Your Invitation to Excellence
Elevate your TV watching experience with The TV Mount Men. We invite you to explore a world where technology, aesthetics, and expertise converge to create an unparalleled viewing paradise. Our services are not just about mounting TVs; they're about crafting unforgettable experiences, one installation at a time.
Contact Us Today
Are you ready to embark on a journey of entertainment luxury? The TV Mount Men is at your service. Give us a call at 678-870-8890 and let us transform your living space into an entertainment haven that you'll cherish for years to come. Experience the joy of flawless installation, impeccable cable management, and a 5-year warranty that ensures your peace of mind. Contact us today and let the magic unfold!
Gallery